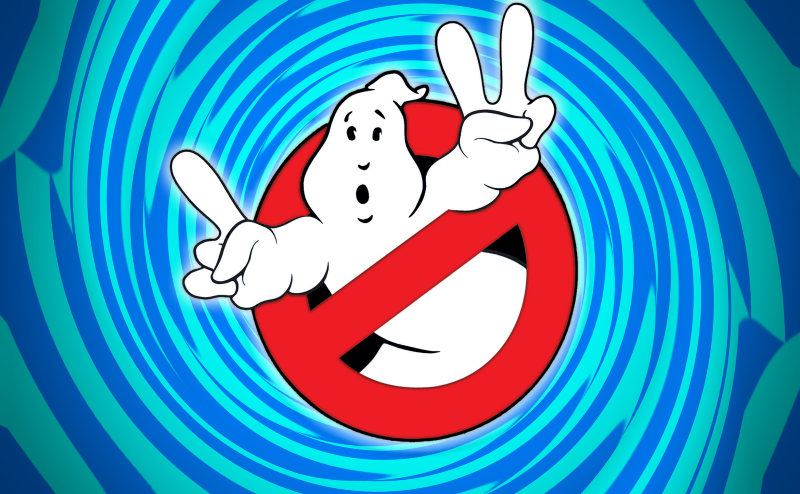 Ghostbusters. You've heard of them, right? I had, and while I figured I had some key parts down ("If someone asks if you're a god..", the Stay-Puft Man, various emotional benefits of busting), I never actually had.. watched it, y'know? That changed roughly a month or so ago, when my pop-pop and I got together to watch both films. And then I thought "Huh you know what I could write an article about this", so here we are!
*ahem* But first, a primer for those who aren't up to browsing Wikipedia at the moment:
The current Ghostbusters films are a supernatural comedy, wherein an underdog team, called "The Ghostbusters", go forth and deal with infestations of the paranormal that are beyond the grave, mind, and general power of the 80s denizens of New York City using technology, quick thinking, and one-liners. (for a price, that is, and said-denizens are sometimes bigger threats than the spooks themselves; but hey, it's a living!) (wait no that's a terrible pun..)
---
Ghostbusters (I)
The first Ghostbusters movie is set in New York City, 1984. Deprived of their university dollars for dinking around with dead-end (heheeeeh) pursuits, our noble entrepreneurs decide to open an entirely-unheard of line of work to deal with the rise of supernatural activity around the city. For facing such a threat, it isn't that much on terror and less-so on horror, mostly action and laughs here. (though I can imagine some scenes miiight have a less-than-wanted message for kiddos (plus it's the 1980's PG rating), so exercise those judgement glands folks)
~~~The Average~~~
-Seriously joking, or jokingly-serious?
If the words "supernatural comedy" don't clue you in, this work isn't exactly sticking to hard science. While I suppose there's probably ways out there to make real-istic and the real-ly funny mesh well, for the purpose of yucks you aren't going to (well you shouldn't) be mistaking them for the Mythbusters.
~~~The Greater~~~
-Spooks!
Spirits-alive, you're in for a treat boo-ys and ghouls! No but really I personally dug the many and varied designs of the spooks. Kinda scary, kinda gross, but majorly odd.
-Adorkable
These are not grizzled macho-men Schwharzenaggers hunting aliens ghosts, and I am OK with this. You apparently don't need Adonis' abs to be a hero, just a "great" (or grating) personality! Oh and overalls, gotta have those.
-Irreverence? (note: think of better word)
Partially-related to both the Joking and Adorkable sections, you're going to be hard-pressed to find a break from the comedy here, as it's a steady proton-steam of comedy from start to finish. (though I guess there's the ghosts in general, but even then some of them are humorous in their own way)
~~~The Lesser~~~
-Random 4th Joe
[Spoilers below, even if your grandma's seen this by now]
Though he's well-enough on his own, I feel bad that Winston drew such a short straw on the team, having only been introduced much later on. Makes'm seem more like a cliche they threw in for mere comedic effect. (even if this IS a comedy) Some of this could actually be said for Dana, but for her it's more obvious that she wasn't part of the "main" cast, unlike Winston.
---
Ghostbusters II
A few years after the first film, Ghostbusters II finds our quartet split-up after having been thoroughly-discouraged from busting ghosts ever again, only to have an unnatural encounter by Dana stir them into action yet again. Barring the previous sentence, its premise is quite similar to the first Ghostbusters.
~~~The Average~~~
(Actually, this is here mostly so that I can still keep a group of three points. Just, uh, move along I guess..)
~~~The Greater~~~
-Spooks!
[See Ghostbusters 1]
-More script to go around
Dana gets some better development here to get her up-to-snuff with the rest of the cast. Winston also gets some better treatment than the last film. (which I still think he should've had in the first place but whatever)
~~~The Lesser~~~
-Quiet first half
Up until they actually start busting ghosts again, it just seemed.. oddly calm and hushed, I guess. Like it was a whole different genre of film. Was it trying to be creepy? (I don't think it really succeeded, if it was)
-Underwhelming final battle
Though it admittedly had a more complex buildup to the showdown, the end seemed a bit of a letdown in my memory.
---
Other thoughts in general:
-After watching these, Super Mario Busters makes alooot more sense now.
-During the first film, my pop was able to pinpoint the setting to the year just by a comment made about mortgages, which later lead me to find out an interesting link Ghostbusters supposedly has to the Reaganomics era.
-Both films, in contrast with more recent ones of today, seem to have (for back of better words) a much more spacious atmosphere. This might've just been a mark of the times, but I think it's worth consideration given that there's a new one on the horizon, and whether or not it will follow the path of its predecessors. (Or, y'know, pull a Jurassic World)
-It's come to my attention (after reading some film scripts) that there's at least a few alternate scenes out there. Perhaps they're included on a DVD box set..
-(Someday I'm gonna find out how to embed videos with the controls only, Kinja. Someday... -_-)
---
So, is it worth watching? While I always recommend judging that question yourself first, I can personally say I enjoyed it. Great for emptying a bucket of popcorn and getting a laugh on a spooky evening!